On October 21, Geumnam-no 4-ga in Gwangju was filled with some 30,000 Christians' hand-held pickets (photo) opposing the Queer Festival held at the May 18 Plaza in the Asia Culture Center. Members of the Gwangju Christian Denomination Council, South Jeolla Christian Coalition, and Gwangju Holy City Movement jointly held the "Rally for abolition of toxic clauses in the government's National Action Plan on Human Rights (NAP) and against the Queer Festival," along a 500-meter section of Geumnam-no 4-ga, and criticized the government's policies supporting and advocating homosexuality. The participants also criticized the Gwangju mayor for granting a permit for the Queer Festival.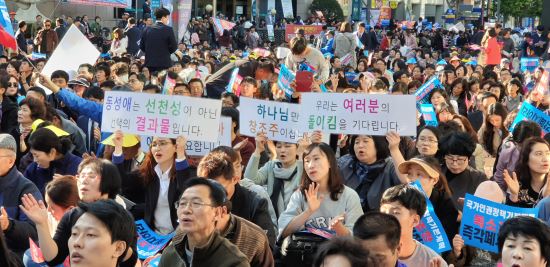 *Christians participate in the rally with pickets that read, "Homosexuality is not inborn, but a result of choice!" "We await your return!"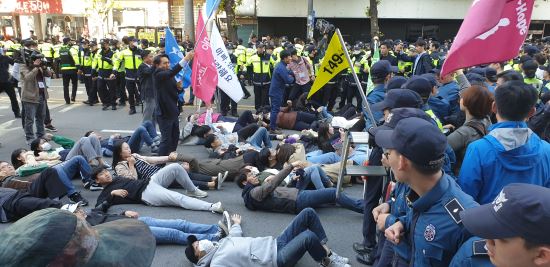 *Citizens opposing the Queer event lie down on Geumnam-no to block the parade.
Article and photo by reporter Paek Sang-hyun (100sh@kmib.co.kr), from Gwangju
Full Story in Korean:
광주·전남 성도 3만명 '퀴어반대': 21일 광주 금남로서 음란행사, 성평등 정책 비판...행사 허가해준 광주시장 비판