Article list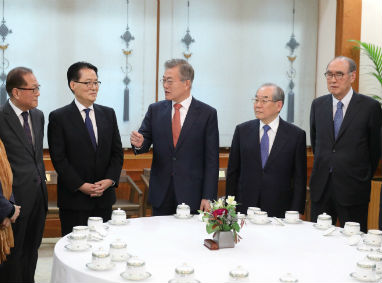 Top News
"Before full-fledged South-North exchanges, the Korean churches should reconcile"
"The upcoming South-North summit will be definitive in the settlement of peace on the Korean peninsula." (Lee Jae-jeong, Superintendent of Education, Gyeonggi-do) "In order to...
Today News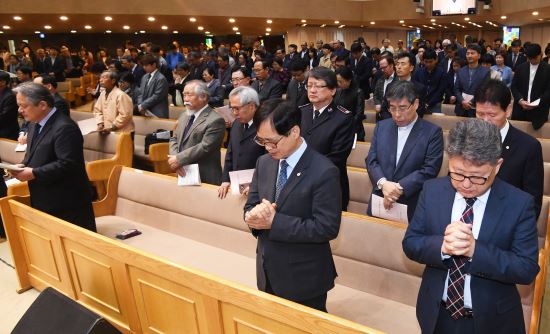 "Let us pray for one minute at noon...
Growing Churches Have Special "Story Spaces"

Churches are attracting atte

"Before full-fledged South-North exchanges, the Ko

"The upcoming South-North su
"Let us pray for one minute at noon every day for peace on the Korean peninsula"

Prayers appealing for the success of the April 27 South-North summit are spreading in the Korean churches. On April 19, the National Council of Church

Drawing Pictures Opens a "Closed Mind" To Communication With the World

"I can't say exactly what the good points are, but when I draw, it's interesting and fun."Artist Kim Ji-wu (15, Gwanpyeong Middle School, presenter in

[Illustrated Meditation] God's Joy

Wow~ My son! You're reading the Bible!Today I have the best feeling!"I feel great, too, Dad!"When a son listens quietly to the words of his father, wo

"The very thought of possessing assets makes me feel ashamed": The Late Rev. Han Kyung-Chik

The life of the late Rev. Han Kyung-Chik (photo) was a model for the Korean church of a voluntary life of poverty. Though Youngnak Presbyterian Church

Former North Koreans, Now Christians, Will Hold Large-scale Prayer Meeting

Thirty-three churches founded by clergy who are North Korean defectors, together with 1,000 former North Koreans who are Christian believers, are prep

"North Korea has requested resumption of Cho Yonggi Cardiac Hospital construction"

It has been confirmed that the North Korean government has requested resumption of construction work on the Cho Yonggi Cardiac Hospital in Pyongyang.